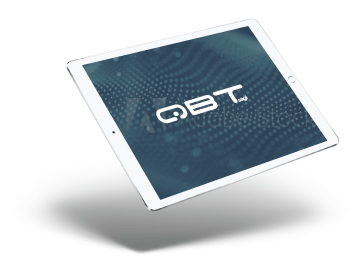 Whether you deal with finance, investments, human resources, legal affairs, debt collection, real estate, logistics or telecommunication, you will always need of a software supporting your activity. Qbt is able to develop calculation algorithms and specific softwares for any kind of business need, thanks to a very long experience and a constant investment in Research and Development, which turned us into pioneers in the field of Artificial Intelligence.
Over the years we have specialized in the development of algorithms and software for the financial sector, for the control of stock exchange trading and for the management of non-performing loans, both mortgage and unsecured, of risk analysis...
READ MORE
The experience gained in software development has allowed us to design and implement management software in different sectors and with different programming techniques, from the PHP / MySql combination to the VBA in a Microsoft environment, or software compiled with high-level languages ​...
READ MORE
The Artificial Intelligence a discipline belonging to the computer science that studies the theoretical foundations, the methodologies and the techniques that allow the design of hardware systems and systems of software programs able to supply the electronic computer with performances that...
READ MORE