WHAT WE DO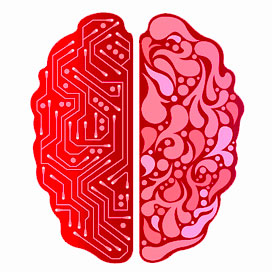 QBT develops algorithms and calculation software in the fields of Fintech, Proptech and Legaltech.
This experience has increased our know-how, consolidating our ability to develop management software that we custom-design, in order to always propose the best technological solution to the customer's specific needs.
Through painstaking research and development, we have also explored new areas, becoming a benchmark in the field of Artificial Intelligence, and in particular in Natural Language Processing and machine learning.
All our research activities proceed in close collaboration with universities and research centres, which form the natural network of QBT's expertise.
Legaltech
Over the years, we have gained strong experience in the development of algorithms and software in the financial sector (Fintech) and in particular in the field of non-performing loans of both mortgage and unsecured nature, risk analysis, real estate asset valuation (Proptech) and in the legal sector (Legaltech).
We have approached the development of our products both through traditional techniques and through the experimentation of new areas of research, in particular through the use of behavioural models and agent simulation models.
QBT realises, on behalf of its customers, white-label or in-house products and services, investing in the projects we believe in, which stem from research and development.
Nemesi Online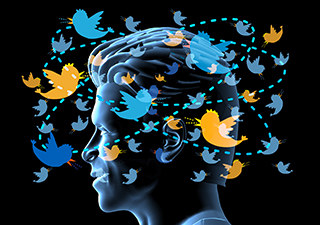 Twitter Opinion Dynamic is a Tweet analysis algorithm whose aim is to extract the opinion of Twitter users on certain topics through sentiment analysis.
The advantages of this approach lie in the high speed and responsiveness (the source is the web) with which the effects of the events studied can be studied and monitored, and in particular:
It can be performed at any time quickly.
The system is trained only once with extremely short times and directly by the user, even if he or she is not an expert in statistics but an expert in "what he or she wants to monitor".
No sample is analysed but the opinion 'emerging' from the analysis of sources, whether mediated (newspapers) or unmediated (blogs, forums, etc.).


It is objective because it does not ask questions but remains 'listening'.
Fundamental to our approach is the study of the internet user who posts content on the web: compared to the survey, in fact, the study of the internet is affected by an intrinsic lack of coverage in sampling as, for example, not all social categories access the web with adequate numbers to generate a correct representativeness.
Through our Sentiment Analysis, web users are then appropriately categorised and their opinions analysed in order to produce Opinion Dynamic analyses, ranging from politics to understanding social phenomena or market trends.

The model allows the external measurement of reputational risk (qualitative) among different stakeholders, providing management with an effective tool to monitor it dynamically.